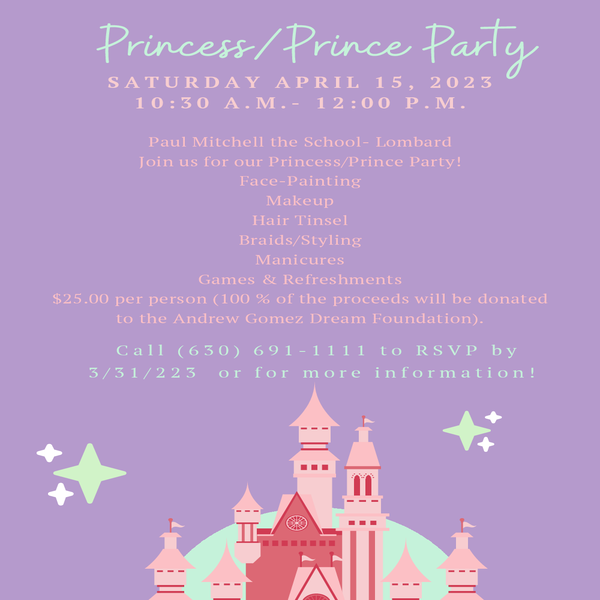 Paul Mitchell The School Lombard Princess Party
Apr 15, 2023
10:30 am - 12:00 pm
Join Paul Mitchell The School Lombard for a Princess Party! PMTS Lombard's Future Professionals will be dressing up as princesses and princes, and will be doing face painting, makeup application, hair tinsel, braids/styling and manicures. Games & refreshments will also be provided.
Cost to attend PMTS's Princess Party is $25 per person, and 100% of the proceeds will be donated to the Andrew Gomez Dream Foundation.
RSVP by March 31, 2023 by calling Paul Mitchell The School Lombard at 630-691-111!